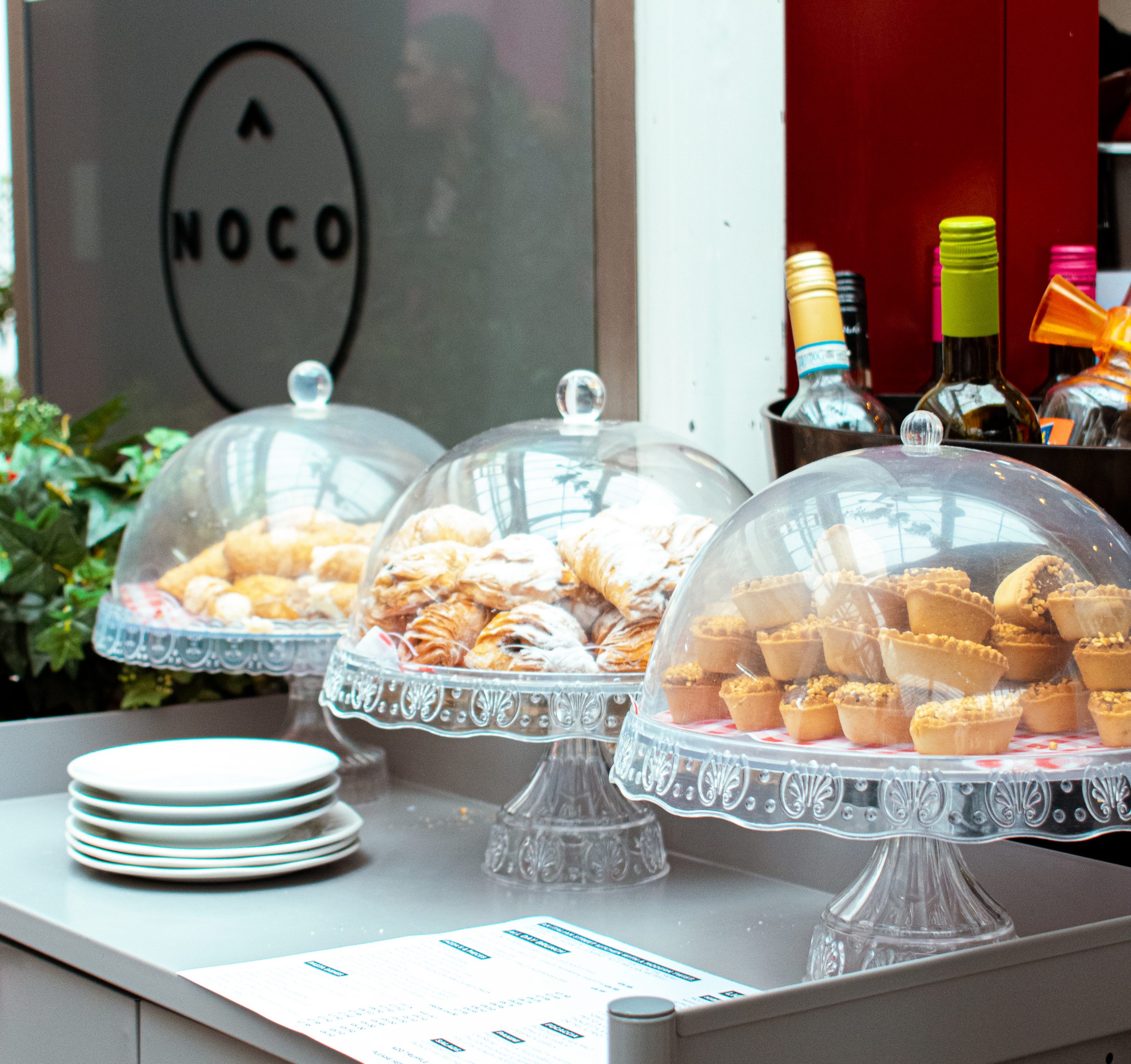 03 Dec

Spotlight on Noco Kiosk

A little bit of Italy, right here in Halifax.  We'll have a bit of that! If you love Italian food or indulgent shakes and hot chocolates (are there people who don't?!), then a visit to this small but comfy kiosk café is an absolute must. Located in the weather-proof Westgate Arcade, Noco has been keeping the kids and grown-ups of Halifax happy since 2014 now. 

Owner, Italo, is a born foodie as well as Italian by blood, and it definitely shows in his fresh, vibrant menu and his sense of positivity and fun. The motto here is loud and clear: if we can make it, we will!  It means you can choose from all your favourite classic pizzas, pastas and paninis, or go for something a little more bespoke by creating your own from the ingredients available. There are polenta chips, bruschetta and other tasty snacks as well as main meals, and you can even grab your breakfast in a bun (it's actually a ciabatta, of course). Look out for a special Christmas edition pizza and hot chocolate too, coming soon. 

Sensational drinks for anyone with a sweet tooth are the other big thing here, and you can take your pick from a mouth-watering selection including classic or unusual hot chocolates and milkshakes. For example, there's boozy hot chocolate with Amaretto or Baileys, or try the legendary Nutella shake, complete with half a sweet shop piled high on top!  Of course, Noco sells great coffee, beer, Prosecco and more if you're after something a bit less filling.  

Outdoor seating is sheltered by the arcade's roof, and there are heaters to keep you warm and cosy in winter. Don't fall asleep though – there's shopping to be done at Coco Boo, the fabulous clothes shop run by Italo's wife and daughters right next door!