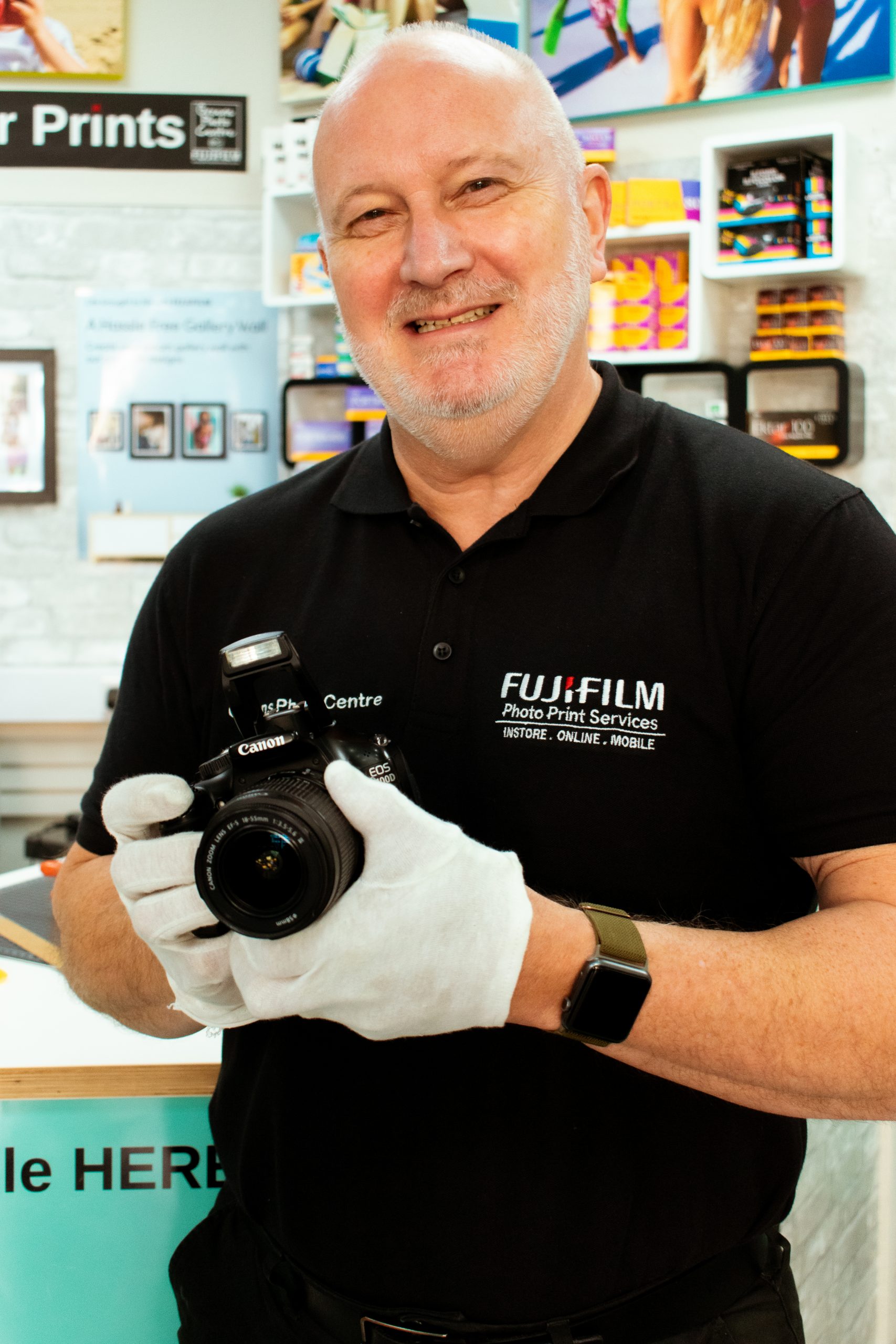 06 Dec

Spotlight on Greens Photo Centre

The technology might have moved on, but some things haven't changed in the forty odd years since Janet Green Photographic first opened at the Old Market.  In 2019 the shop was sold, but, under the watchful eye of new owner, Glenn, it's definitely still the number one place for all things photography and imaging. That's hardly surprising, because Glenn had actually worked the original shop since 1983, and Kirsty and Wasim since 2003 and 2009 respectively.

Since taking over, Glenn and his team have worked their socks off to modernise and refresh the shop, and they've done such a great job that in 2020 it was awarded a Businesses Endeavour Award by FujiFilm.  In fact, this independent family-owned shop is part of the FujiFilm global network of suppliers.  That means you'll get the best of both worlds when it comes to world-class products backed up by top-notch service from friendly locals. 

Today, Greens Photo Centre will help you with everything from getting your films developed and making fine art prints or posters right through to buying photographic accessories or even a new camera.  In fact, watch out for exciting news coming soon about the shop's additional new role as a Fuji X Series supplier. There are picture frames, binoculars and even telescopes on sale here too – handy to know if you've got hard-to-buy-for friends and relatives. 

Right now, the big sellers here are singe-shot film cameras – perfect if you've done with digital and fancy going fashionably retro.  Creating your own photo book is a popular option too, and through the shop's easy-to-use website you can either choose their own super-quick service or splash out on a professional quality 'coffee table' book made by FujiFilm themselves. 

If making memories is your thing, why not have your old home videos transferred here onto DVD and USB, or how about getting your favourite old photo lovingly restored? All your everyday printing needs are catered for too, and the team will produce your party invites or even personalised greeting cards – perfect for Christmas!