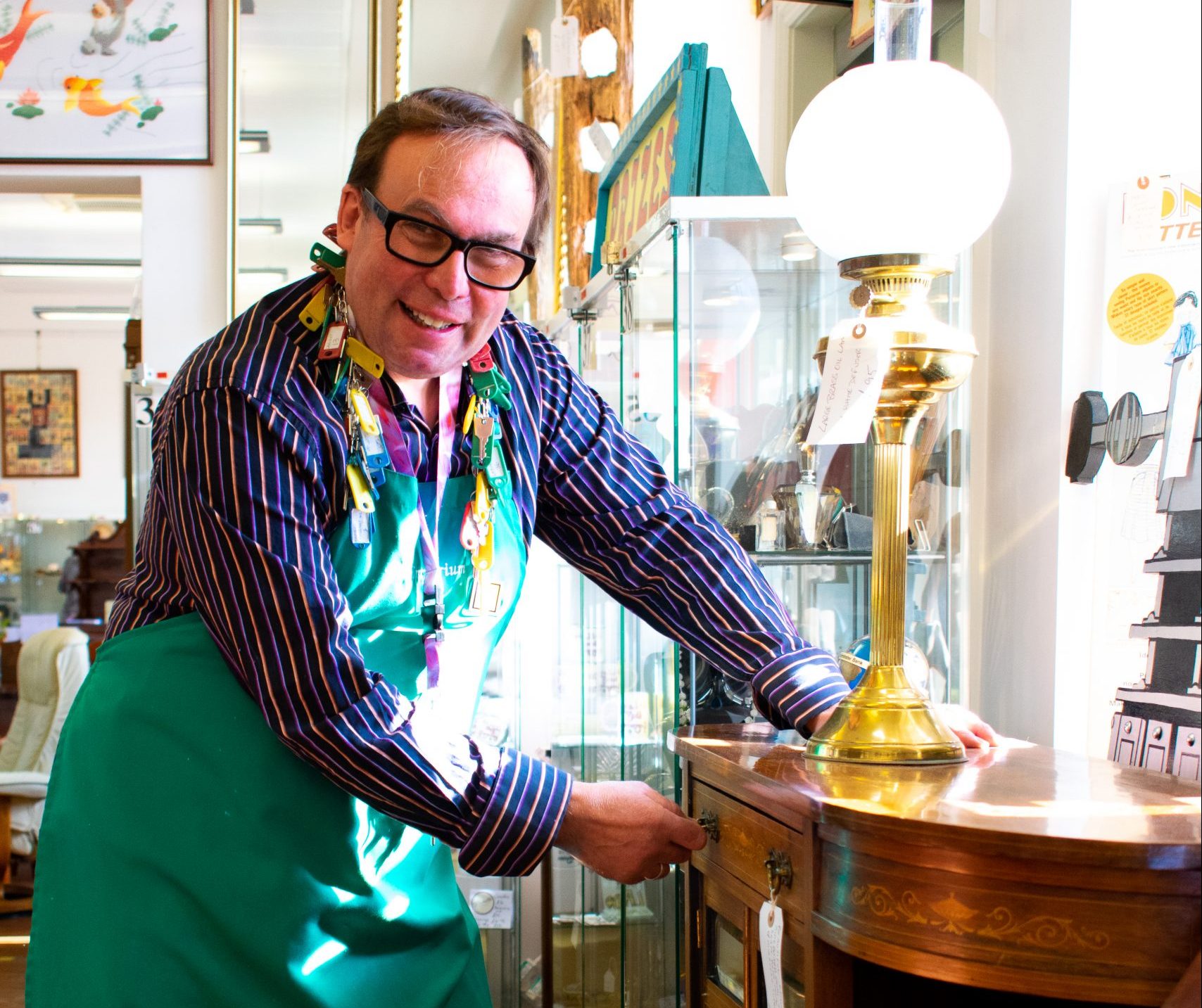 17 Dec

Spotlight on Al's Emporium

Be warned: step inside Al's Emporium and you may be gone some time. It's only been open at the beautiful Piece Hall since 2018, but already this amazing place has become a Halifax institution; a must for anyone looking for something unique, beautiful, nostalgic or just plain weird, whether it's for themselves or as a gift with a difference. 

Al and Simone first opened their wonderful collection in Todmorden back in 2015, just before the catastrophic Boxing Day floods.  In fact, they donated much of their store's furniture stock to people whose homes had been devastated.  In 2018 they moved the business to Halifax and have never looked back.  Today, the Emporium showcases antiques, nick-nacks, collectables, furniture and much, much more, from over 100 independent 'micro-business' sellers.  

   

The collection here really is incredible.  For example, where else could you buy a Dinky Toy, a dining table and a vintage bus seat all in one go?  There are trinkets, homewares and lots of jewellery here too, including handmade wire-wound pieces by Bronze Rose Creations and gorgeous tiled jewellery by Diane Taylor. After something festive and fun?  How about some gorgeous decorations or a decanter for your Christmas port. Want vintage men's and women's clothing?  Try Al's other amazing shop, Mrs Sinclair's Vintage, literally right next door. If the mind-blowing choice or marvellous sense of nostalgia don't get you excited, think about this: buying from Al's means you're going a bit greener, because pretty much everything is either pre-loved or made using recycled materials. 

There are Covid measures in place here, like sanitisers and wet wipes for cleaning hands and items, plus the staff limits numbers to manage the traffic inside.  Need delivery for your sideboard or that 6-foot cardboard cut-out of Darth Vader (we're not even joking)?  No problem, Al will get it to you.