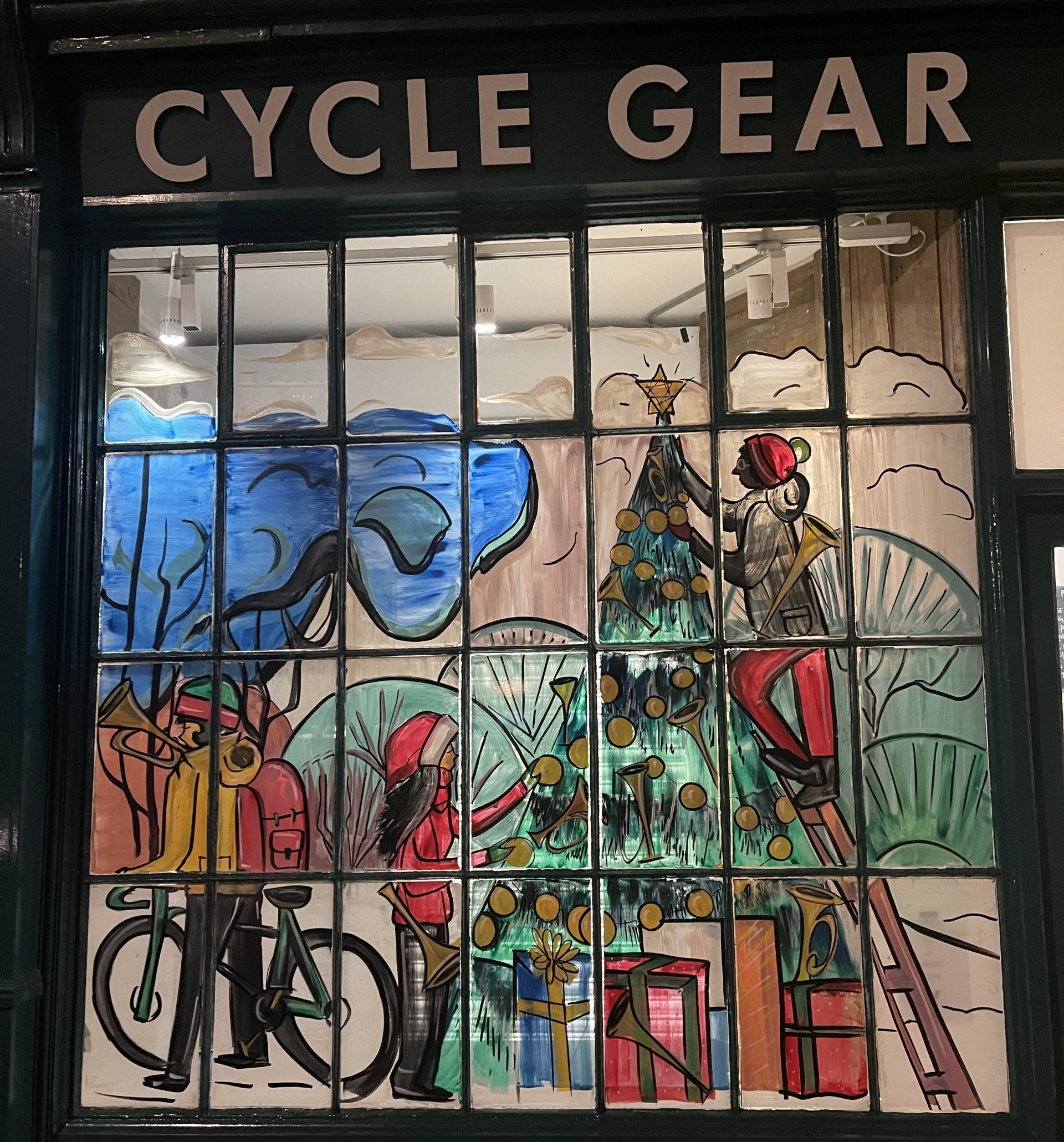 24 Nov

New Painted Window Trail marks the return of a festive favourite this Christmas.

Twelve town-centre shop windows are set to get a magical festive makeover this Christmas, thanks to a collaboration between Halifax BID and a talented outdoor artist. 

Following a theme of the Twelve days of Christmas, artist Jenny Tribillon will singlehandedly paint a different beautiful image in 12 shop windows, adding to the town's seasonal atmosphere in the run-up to Christmas.  The 12 works of art will together create a Painted Window Trail, with onlookers invited to visit each one at different locations around the town.  Each window will also feature a QR code for people to scan using the LoyalFree app on their phone, which is free to download and full of great offers and deals for Christmas.  Scanning the painted window's QR code will automatically enter the phone's owner into a special Christmas prize draw.

Jenny's creativity and artistic skills have been commissioned and paid for by Halifax BID.  BID is the non-profit organisation behind many of the town's leisure events, clean-up campaigns and 'shop local' initiatives designed to help Halifax businesses.  It's also the team responsible for many of the Christmas celebrations which take place in Halifax every year, of which the painted windows is just one example.  Other BID initiatives for this Christmas will include charity gifting trees, an Elves Workshop, spectacular new Christmas lights and a busy programme of bands and choirs bringing music to our streets. 

BID's Project Manager, Chloe McNeil, explained,
"Residents and visitors absolutely love Jenny's painted windows, and visiting them has become a favourite Christmas activity over the years.  They don't just help the town look and feel fantastic in the weeks before Christmas: they also attract people into Halifax and encourage them to explore more of the town centre, and that's great news for businesses here.  We've got lots of fun things planned this year for Christmas, including other old favourites and some new ideas too, but this one is sure to be one of the most eagerly awaited by the widest range of people." 
The full list of painted window locations is: Harveys of Halifax, House of Candles, Bourbon Street Social, L'abeille Boutique, Franklyns Jewellers, Café Nero, Electric Bowl, Milk Bar, YMCA Shop, Yates, Cycle Gear, Althams.