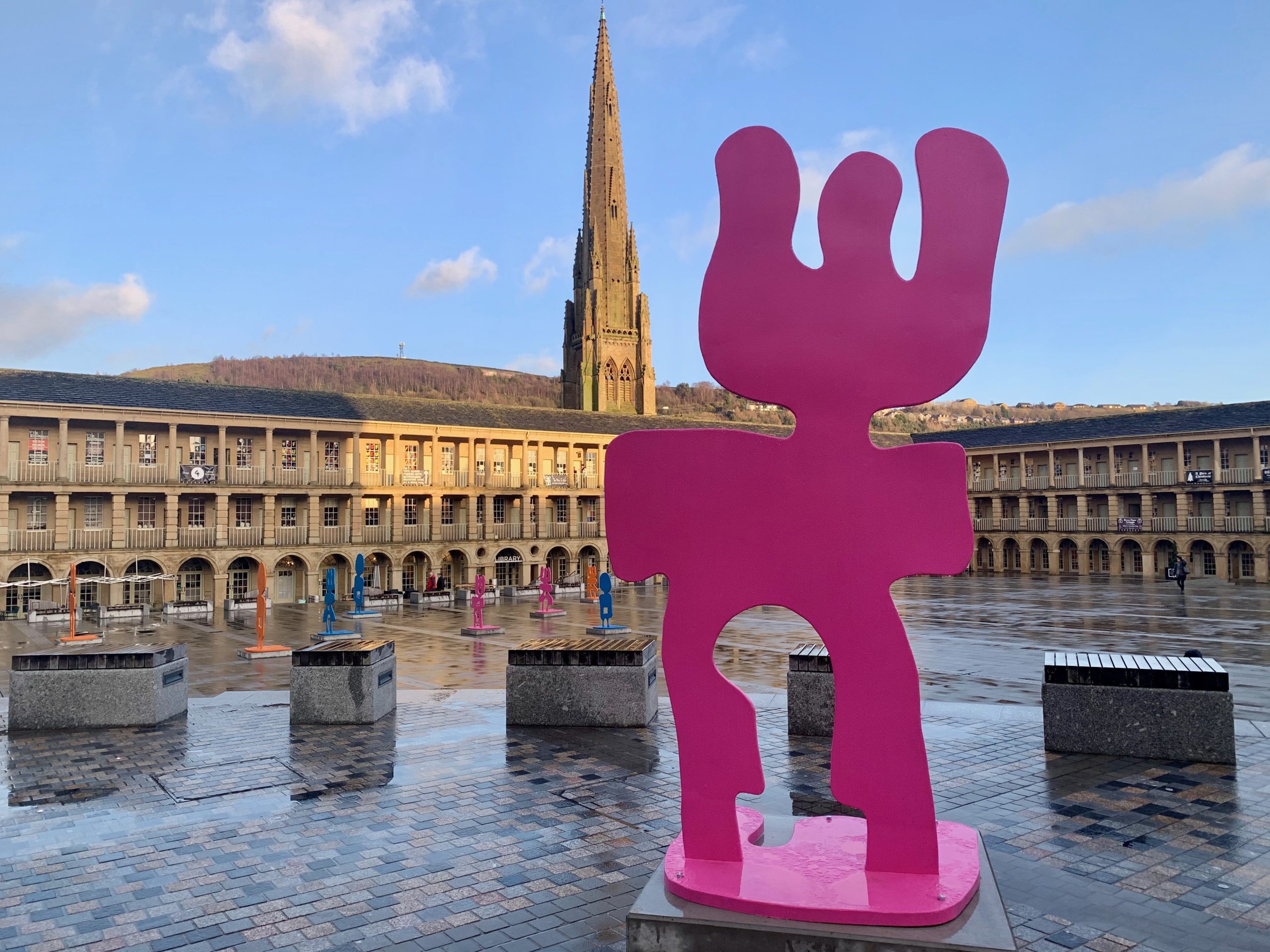 05 Mar

New Major Sculpture Commission by Emerging Artist Alice Irwin

The Piece Hall plays host to the new major sculpture commission from emerging artist Alice Irwin, titled "People Play". It's the first outdoor installation by Irwin.

It's a bold, colourful and distinctive set of printed characters, with a reference to the former mill town's textile heritage. A further two will be on display at Dean Clough and The Artworks.

Commissioned by The Piece Hall Trust in partnership with The Artworks, Arts Charity Dean Clough and Yorkshire Sculpture Park [YSP] and funded by Arts Council England through its National Lottery Project Grants programme.

Release your inner child and play in the vast courtyard at Piece Hall with these larger than life sculptures. We took the opportunity to soak in the late afternoon sun on our visit and explore the exhibition as the town was winding down.

The sculptures will be on display until June 2020, plenty of time for you to plan your visit to Halifax.