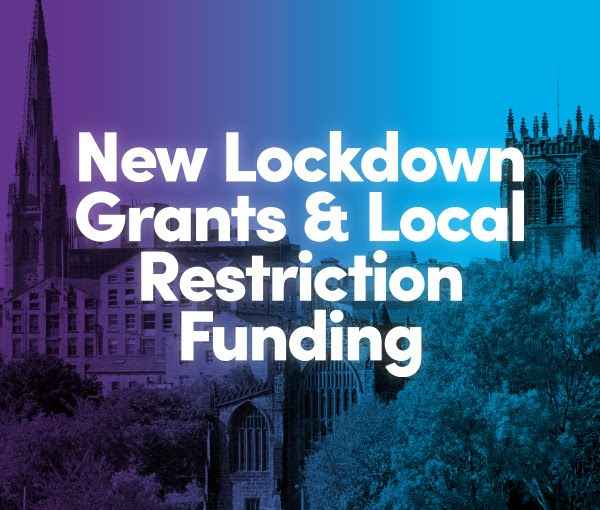 06 Jan

New lockdown grants & local restriction funding

It has been announced that businesses in the retail, leisure and hospitality sectors impacted by the new lockdown will be able to access a one-off grant of up to £9,000 per premise.

It was also announced that a £594 million discretionary fund will be made available to support other impacted businesses. Calderdale are still awaiting clarification of the full detail but initial information about this funding can be found ?  Here.

Applications for the Local Restrictions Support Grants (Open and Closed) and the Additional Restrictions Grant are still open until 31st January. Information about these grants can be found ?  Here.