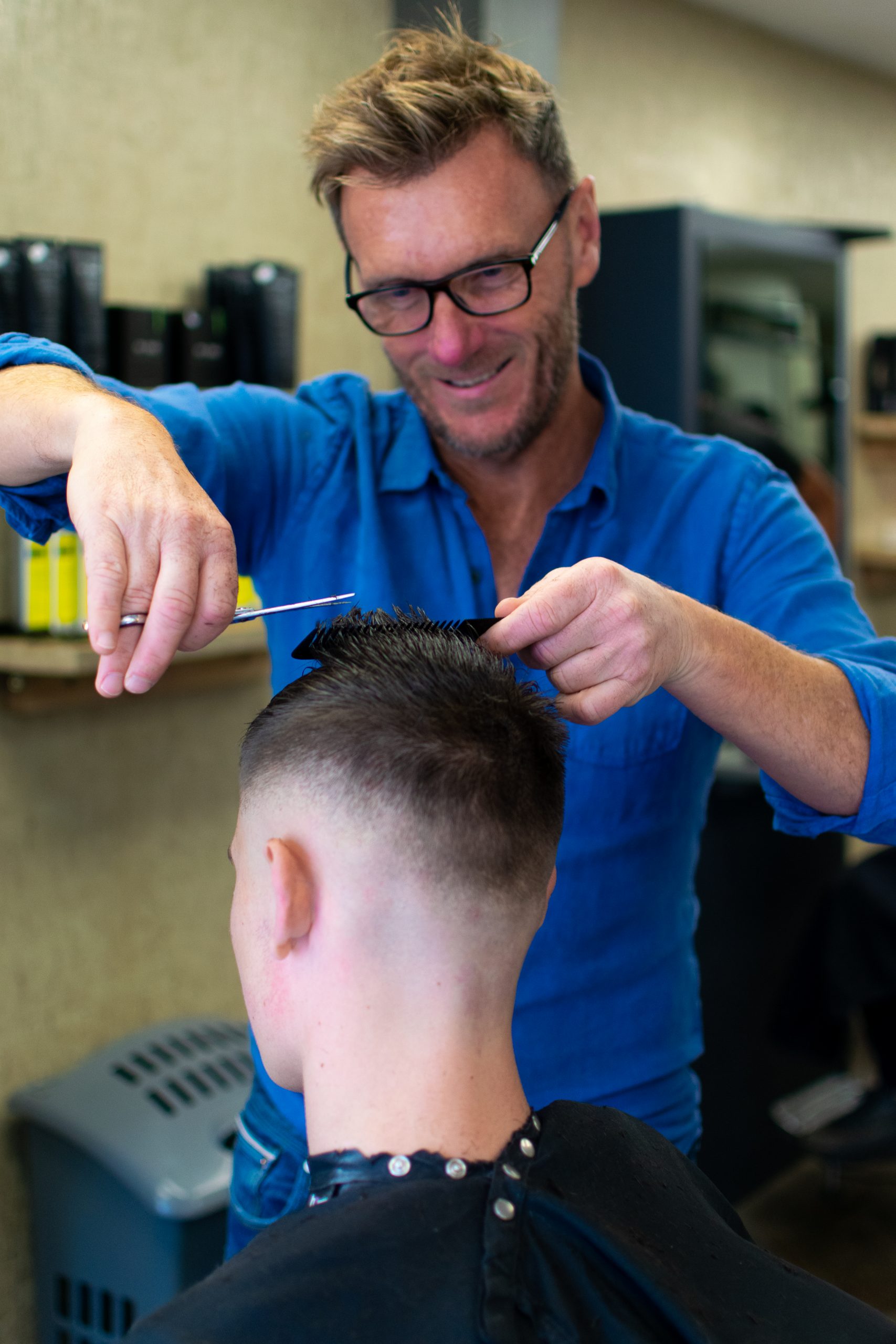 29 Nov

Spotlight on John Wesley Hairdressing

Whether it's a quick trim, a whole new haircut or even a different tone or colour you're after, John Wesley is the place to go.  

Owner, John, is a Calderdale lad born and bred, and he learned his trade back in the 1980's, taught by his dad, himself a barber.  Today, John has run his popular salon from the same premises for 31 years and he has a loyal following of customers, some of whom have used him for decades.  He even cuts the hair of many generations of some families. It's a sure sign he's doing something right. 


John has made it his mission to create a friendly and inclusive salon; one where everyone is made to feel welcome, relaxed and respected. As well as cutting hair himself, he lets out six chairs to a team of highly skilled stylists and barbers, serving men and women of all ages.  The premises themselves were refitted during lockdown, and they're just as comfortable and well equipped as they've always been, with a music system, hot and cold refreshments for customers, air-conditioning in summer, and central heating to keep things warm and cosy on wintry days. John sells top-quality hair products here too, so you can pick up best-sellers from brands like GHD and Fudge – good for gifts as well as for yourself.  


Pressed for time?  Don't worry, book well ahead and get an early or evening slot to fit with your busy schedule.  And don't worry about COVID – the salon is spotlessly clean and was revamped with extra space to allow for easier social distancing. For the latest info, news and photos – or a little inspiration if you're choosing a new look – be sure to check the salon's busy social media pages on Facebook and Instagram.