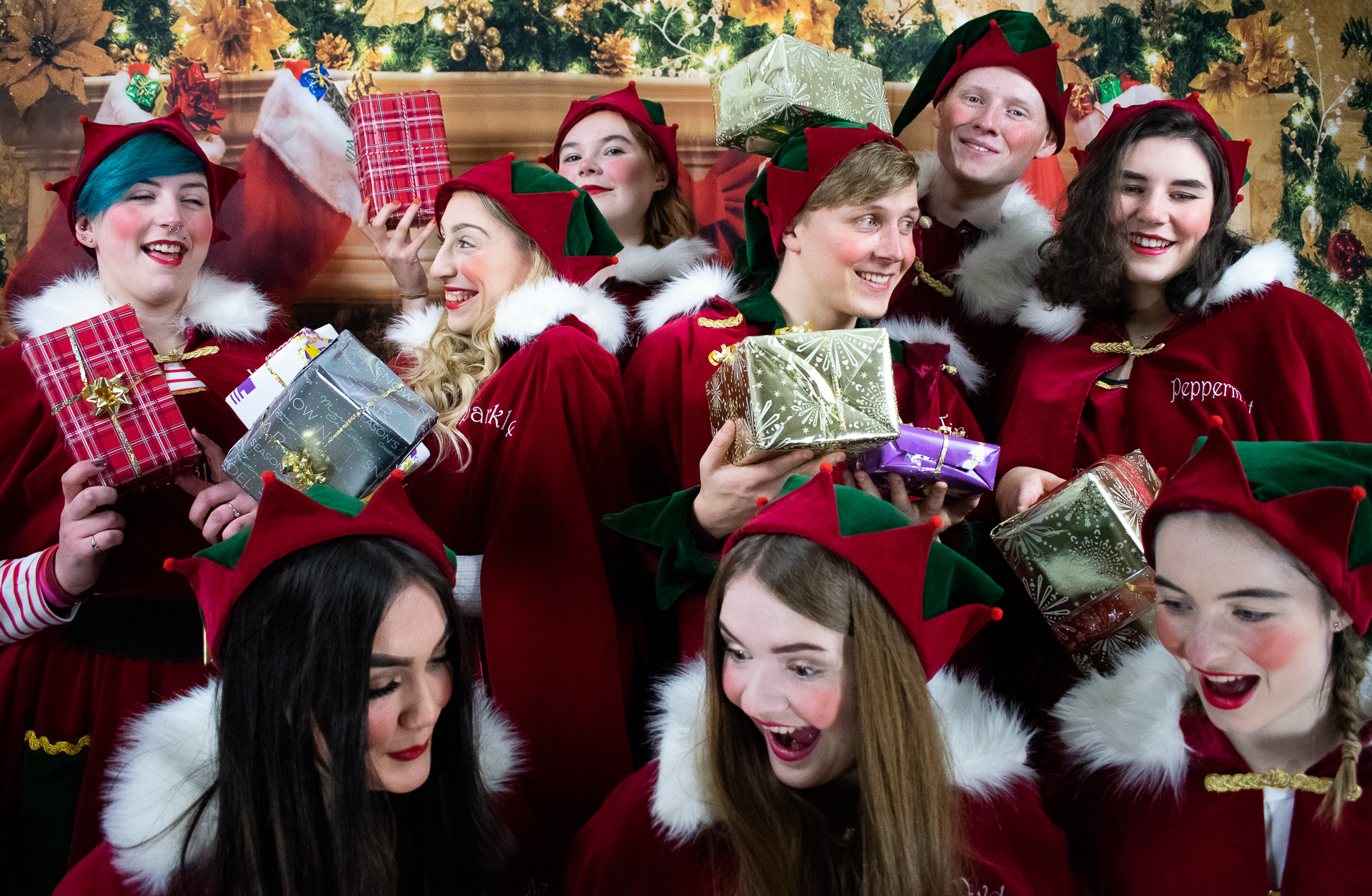 26 Nov

Elves' Workshop back by popular demand

A free and fun-filled Elves' Workshop is set to once again wow Halifax kids this Christmas, while its free gift-wrapping service will keep parents and carers happy too.

The Elves' Workshop has been specially created to entertain children, with actors dressed as cute interactive elves along with amazing animatronic 'robot' elves, new for this year. There will be festive background music to add to the atmosphere, and plenty of opportunities for taking selfies with costumed Christmas characters. Visitors will receive a free cloth shopping bag featuring the slogan I Shopped in Halifax, and they will also enjoy the chance to buy special Halifax Gift Cards, which make excellent presents for people it's hard to buy for.

The gift-wrapping service repeats last year's successful event, and will see a busy team of trained elves wrapping gifts by hand. Visitors of all ages can bring as many gifts for wrapping as they like, and any shape or size, so it's a great chance to have awkward presents like scooters or bicycles wrapped up beautifully. All the paper, sticky tape and ribbon is provided free of charge too, so visitors can actually save on the cost of Christmas as well as the hard work. Each day a special 'Golden Ticket' worth £100 will be secretly wrapped with one of the gifts, adding to the overall excitement.

The event is the brainchild of Halifax BID: a non-profit partnership between the public and private sector, designed to support local businesses and help make Halifax a vibrant and appealing destination. BID Manager, Chloe McNeill, explained, "Our job is to boost the local economy by encouraging people to use the fabulous shops and services here, but we also work hard to ensure Halifax is a place worth coming to, by making it safer, more exciting, and easier to reach and explore."

Chloe goes on to explain, "The gift-wrap service and Elves' Workshop went down brilliantly last year, and we were determined to repeat it again, only this time even bigger and better. For many people Christmas is a busy and costly time of year, so we're thrilled to offer such a wonderful and helpful seasonal event. While the workshop enthrals and entertains children safely, the wrapping saves people the time and expense of presenting gifts nicely. The chance of winning £100 is just the icing on the Christmas cake!"

Event dates: all weekends from 23.11.19 through to Christmas Eve, 10am – 4pm.