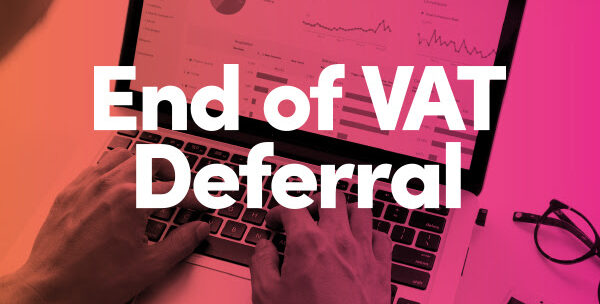 30 Jun

End of VAT deferral

YOU MUST HAVE REINSTATED VAT DIRECT DEBITS.

The VAT payment deferral period ended today. This means you'll need to:
Pay the VAT in full on payments due after 30 June
Set-up cancelled direct debits in enough time for HMRC to take payment
Submit VAT returns as normal, and on time
Direct debit mandates need to be set up three working days before a VAT return is filed. This means that for VAT quarters ending on 31 May 2020, where payment is due by 7 July 2020, the direct debit needs to be set up on or before 2 July 2020.
You will need to set up the mandate through your online business tax account. HMRC cannot do this for you. If you are unable to pay the VAT due you should contact HMRC on 0300 200 3835 as soon as possible, and before the payment is due, to ask for a time to pay arrangement.
VAT payments you have deferred between 20 March and 30 June should be paid in full on or before 31 March 2021. You can make additional payments with subsequent returns.
Any repayments now due will not be offset against deferred VAT payments, but they will be offset against existing debts.