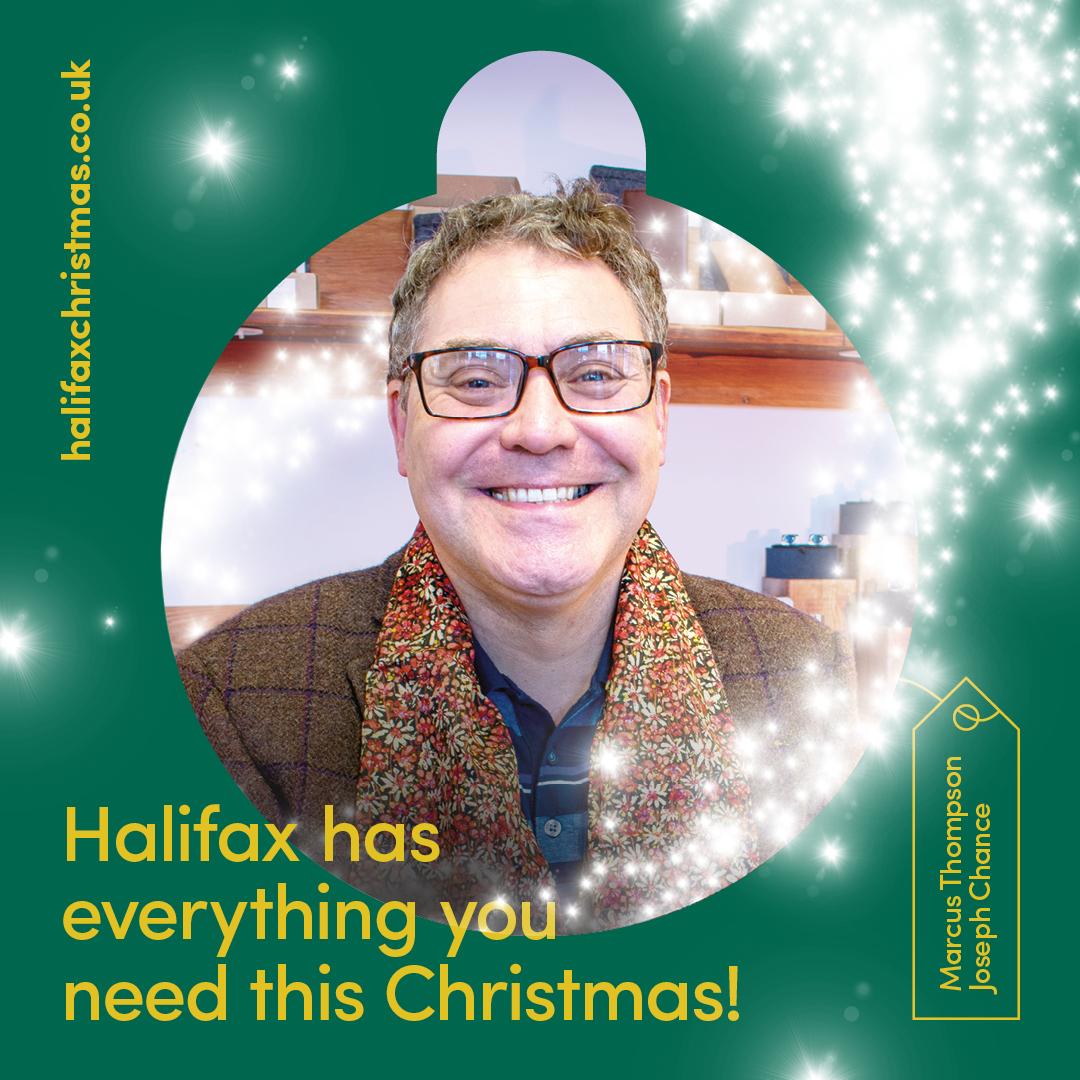 25 Nov

Consumers urged to help Halifax by spending money locally this Christmas

Everyone's a winner when we spend our money locally – that's the message to consumers this Christmas coming from Halifax BID.  The organisation – also known as Discover Halifax – supports traders and jobs by helping to boost the local economy, and today the team at BID is urging people to spend their money with local businesses over the festive season.  

Lots of local businesses were badly hit by trading and travel restrictions imposed as part of nationwide efforts to kerb the spread of COVID.  Despite a successful programme of local assistance for businesses orchestrated by Halifax BID, many have seen a significant decline in their trade and turnover since March 2020, with some having to close completely. The knock-on effects have been widespread, with business owners emotionally and financially devastated, staff losing their jobs, and consumers missing out on the everyday savings, choice, convenience and satisfying face-to-face contact provided by buying locally. 

Now that shops, services, entertainment venues and bars and restaurants are all open again, BID is running a busy campaign designed to inform the public about the huge range of businesses right on their doorsteps.  Marketing and social media campaigns are introducing the public to businesses they might not have been aware of, while special discount promotions like the LoyalFree mobile phone app are adding an extra incentive for people to shop locally. 

Halifax BID's Project manager, Chloe McNeil, explained, "Many Halifax businesses had a tough time during the pandemic, and some haven't survived despite trading strongly up until March 2020. When our businesses struggle or close down, it's not only a disaster for their owners: everyone suffers. That's not just because of the threat to choice and convenience in the town centre, but because there are fewer jobs for local people and less money being put back into the town's economy.  This Christmas, we're urging people to think about this whenever they're choosing where to spend their money, especially given that local businesses have worked so hard to be COVID-safe.  Even if they can't get into town, shoppers can usually buy online from their favourite Halifax retailers. Of course, we want people to remember that the staff and owners behind these businesses are real individuals with bills to pay and families to support; but we're also saying that everyone benefits when we support Halifax businesses."

A not-for-profit 'joint venture' between the public and private sectors, Halifax BID helps the local economy thrive by representing the needs of businesses.  In line with its remit, BID also makes the town centre smarter, safer and more accessible, as well as organising a busy Christmas events calendar and promoting the town's attractions and businesses through marketing and media campaigns.